So this is light related, just bare with me!....
As you may know i live in SW France, very nice here but hot summers often mean draught warnings, hosepipe bans and very very dead looking grass.
So when it came to redoing my little front garden a few weeks ago i decided to go with artificial grass or 'Astro Turf' as it's often known, i have to say the choices available nowadays are far better than the bright green 'carpets' i've seen previously, they really are quite realistic looking with a great texture and very real looking shades of greens and browns and yellows.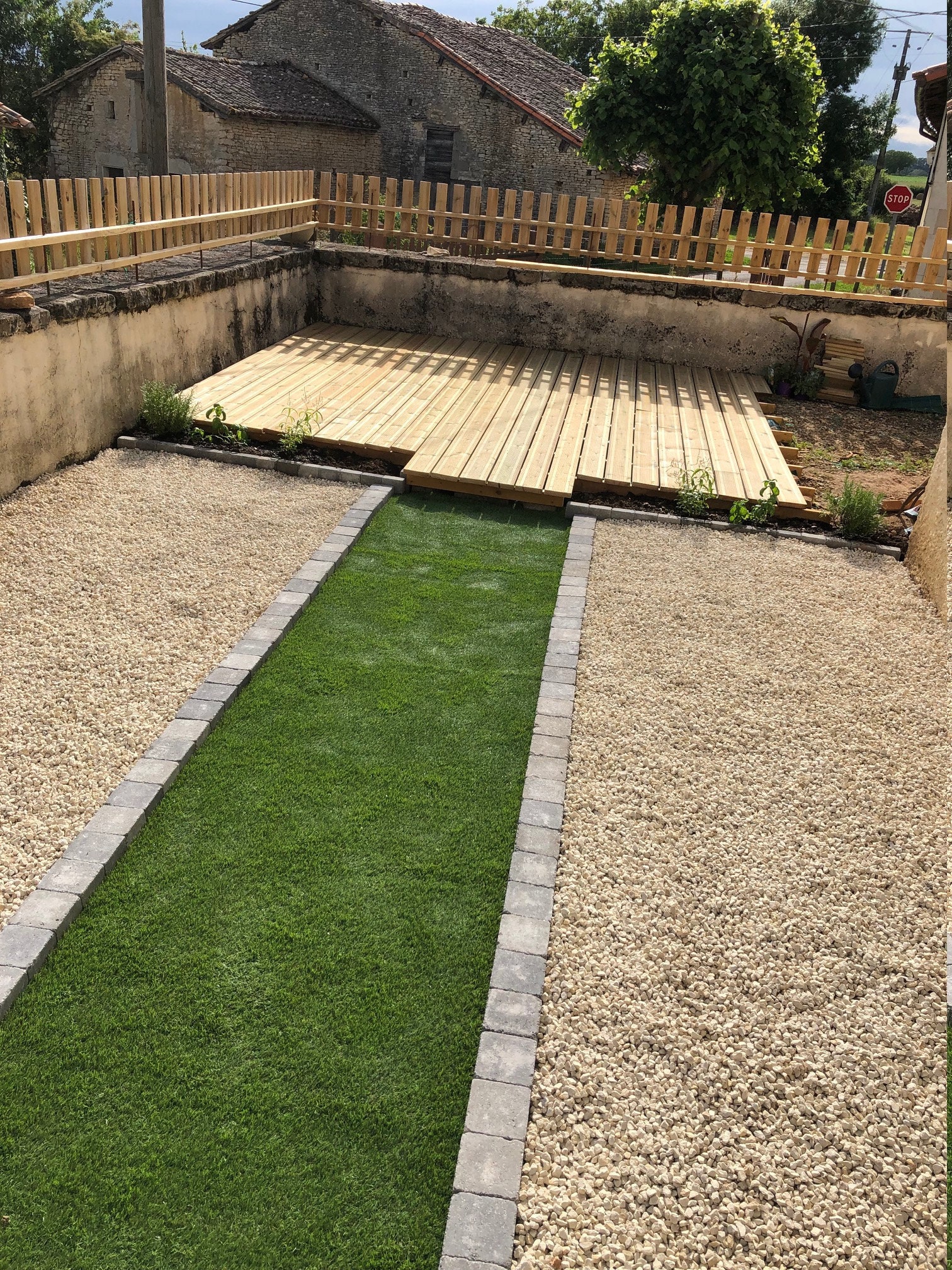 I'm not much of a gardener at all so i really went with the whole zero maintenance theme here (there will be more added at a later date) 
So anyway, long story short i had some artificial grass off cuts left so i thought about maybe using a bit in a lamp design....
But it had to be something that worked with the grass, normal nicely cut wood just wouldn'y have worked here i don't think? Well earlier that week i had been clearing a load of bamboo from my garden and remembered saving a few nice dry pieces as they would come in handy for something!
So this is what i went into the workshop with the next morning: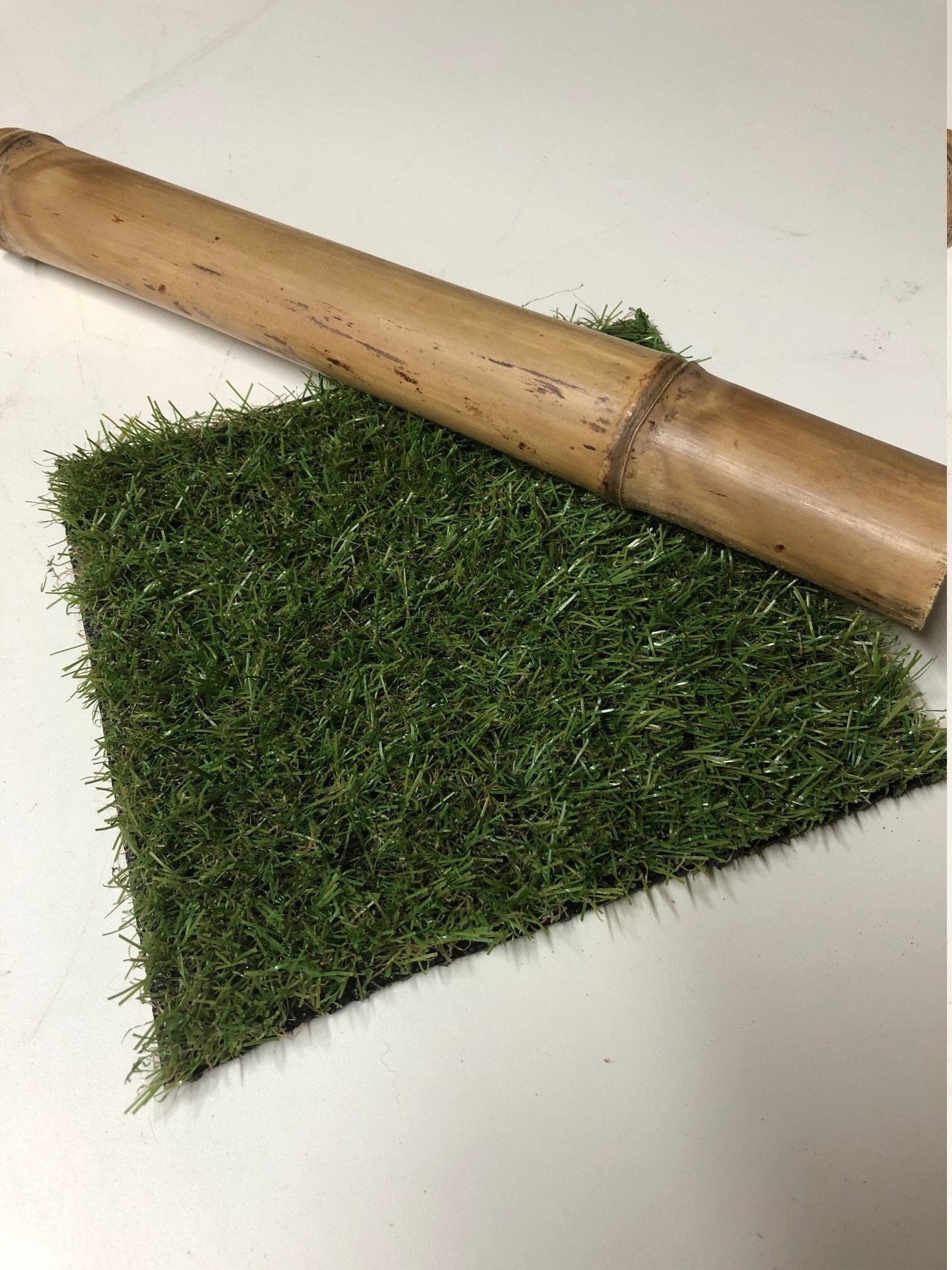 And after a quick couple of sketches and a few ideas here and there, i decided on a table lamp design and this was the result: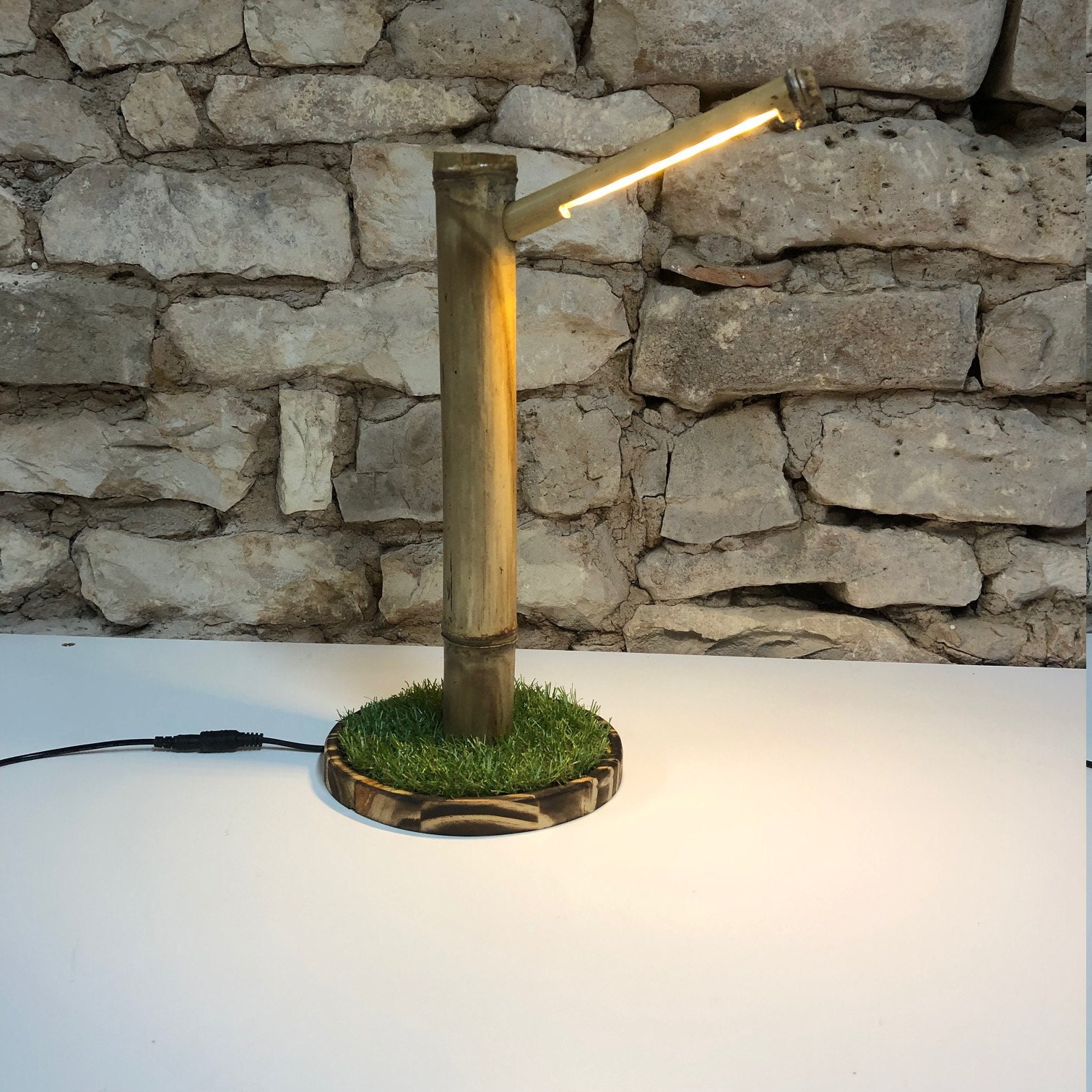 I went for a round base with the bamboo being round, and thought the burnt wood base might make for a nice contrast with the green and the bamboo.
Normally my hardest problem with making a lamp is passing the wiring fro the base to the top as it's usually in a solid piece of wood or something, but with the bamboo naturally being hollow this was just perfect!
I like this design but feel it can be improved and changed in many ways, maybe something with more branches in different directions or something in the future? Luckily i have quite a supply.....